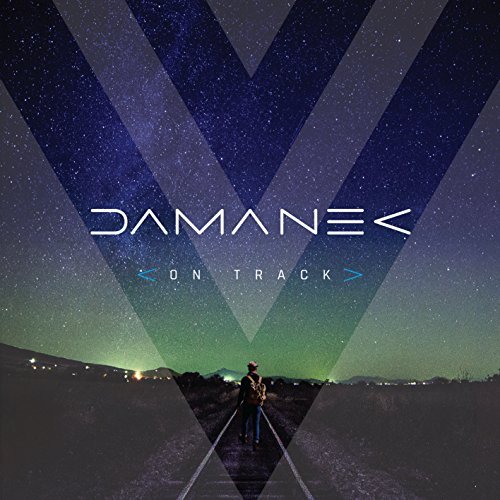 So in an unusual move I gave a debut album a PREVIOUS BAND RATING of 4 for a debut album. That was due to the strength of previous band members works in other bands. Most notably Guy Manning and Sean Timms who I liked so much I flew them both to Chicago at different times to perform. Together with the musicians Dan Mash and Luke Machin who I have seen perform as Concrete Lake, Machine and The Tangent. Guest performers Phideaux Xavier and Brody Thomas Green have also played our Chicago venue. Tim Irrgang was great live with Unitopia and in the studio with UPF and Steven Dundon was wonderful playing with Galahad. Not to slight the other musicians on the album but I speaking to the point that I gave a debut album a PREVIOUS BAND RATING of anything other than zero.
The vocals have been altered just slightly in post production so if you were someone that didn't particularly like Guy's unique vocals this is worth at least one spin for you. Others that like Guy's past work should love this album. Guy still has his iconic sound and the songs subject matter jumps off the page in a memorable ensemble of well structured and varied songs.
Memorable Tracks: Nanabohzo & the Rainbow, Big Parade, Dark Sun
| | |
| --- | --- |
| PREVIOUS BAND RATING: | (4.0 / 5) |
| ACCESSIBILITY: | (3.5 / 5) |
| HEAVINESS: | (1.0 / 5) |
| MELODIC: | (4.0 / 5) |
| ARTWORK & PACKAGING: | (3.5 / 5) |
| DRAMA: | (3.5 / 5) |
| OVERALL RATING: | (4.0 / 5) |
Key:
These first ratings are just attributes and have little correlation to the final most important Overall Rating
PREVIOUS BAND RATING
0: Never heard of them or debut album.
1: Someone recommended. I give them another shot.
2: Some good moments in the past but never put together a good album.
3: Some 4 or 5 star songs but albums can be hit or miss for me.
4: I like 80% of their songs and probably went to see them live.
5: I would, and probably have gotten on a plane to see them live.
ACCESSIBILITY EXAMPLES
1: Weather Report
2: Zappa
3: Genesis – Selling England by the Pound,
4: Marillion – F.E.A.R
5: Kino – Picture
HEAVINESS EXAMPLES
1: IQ – Seventh House
2: Discipline – Unfold Like a Staircase
3: Porcupine Tree – In Abstentia, Shadow Gallery – Tyranny
4: Vanden Plas – Chirst 0, Dream Theater – Scenes From a Memory
5: Opeth – Black Water Park
MELODIC EXAMPLES:
1: Opeth – Black Water Park
2: Vanden Plas – Chirst 0, Dream Theater – Scenes From a Memory
3: Porcupine Tree – In Abstentia, Shadow Gallery – Tyranny
4: Discipline – Unfold Like a Staircase
5: IQ – Seventh House
OVERALL RATING:
1: Will Never listen to again and deleted. Under no circumstances should you buy this.
2: Not my thing maybe one redeeming song.
3: I like parts of this and I would check them out if they were near me.
4: I would get in the car and road trip to see this album live
5: I would get on a plane to see this performed live
See if our likes are similar See my Last.fm Page