Jul
20
Sat
New at Noon
Jul 20 @ 12:00 pm
Prog-Scure w/ DJ Zap Niles
Jul 20 @ 1:00 pm – 4:00 pm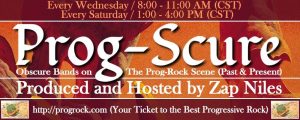 As the name implies, the show, "Prog-Scure: Obscure Bands on the Prog-Rock Scene (Past & Present)," focuses on artists that either time has forgotten or current artists who still remain shamefully undiscovered or ignored by the masses. Additionally, Zap may also play lesser-known tracks—"B" sides, rarities, bonus songs—from popular bands on the Prog-Rock scene, or Prog-Rock music released by artists not even normally associated with the genre itself.
Jul
22
Mon
New at Noon
Jul 22 @ 12:00 pm
Epic Mondays w/ DJ Peter Prog
Jul 22 @ 1:00 pm – 4:00 pm
Music Unframed w/ DJ Mohsen Majnoon
Jul 22 @ 6:00 pm – 9:00 pm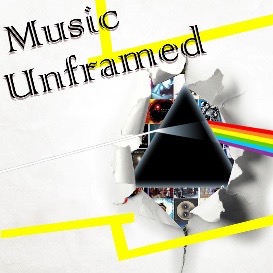 From Toronto, Music Unframed's Host, Mohsen, brings you 3 hours of prog every week, with a special focus on new released albums.