Author Archive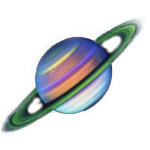 Please make sure that you click one of the 6 listening links on the top of this page to hear the new stream.
Or enter this address into your player. http://74.82.59.197:8264
Members of Unitopia, Southern Empire & UPF together for the first time, playing the music of 3 classic prog bands.
None of these bands has ever played in the Americas before. This is going to be a truly once in a lifetime event.
This is a free invite only event please contact me if you would like to attend.
This will be our fifth concert at Monforti Manor. If you saw one of the other four shows which included Phideaux, Guy Manning, Johnny Unicorn, or Discipline. you will know what a special night these private concerts can be.
There is a possibility of a second show the night after.
Contact us if you would like an invite.